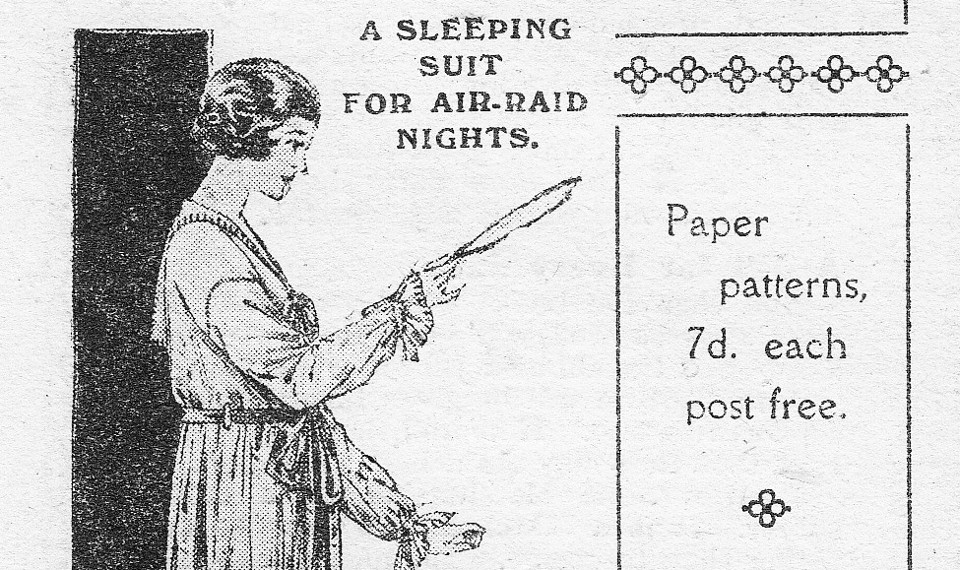 The air raids brought the war to the home front. They intruded in the bedroom, the most private space of all. And thus, they had quite an effect on fashion.

Think about it this way: Bedclothes are among most intimate of garments. But with the advent of nighttime raids, these private fashions were thrust suddenly into the public sphere when people had to evacuate their homes at a moment's notice. It was the original "I woke up like this."

A crumpled nightdress would no longer do. It was a matter of practicality! But also a matter of looking good!
So notes Sarah Zhang in a fascinating post at The Atlantic. You may read her entire post here.