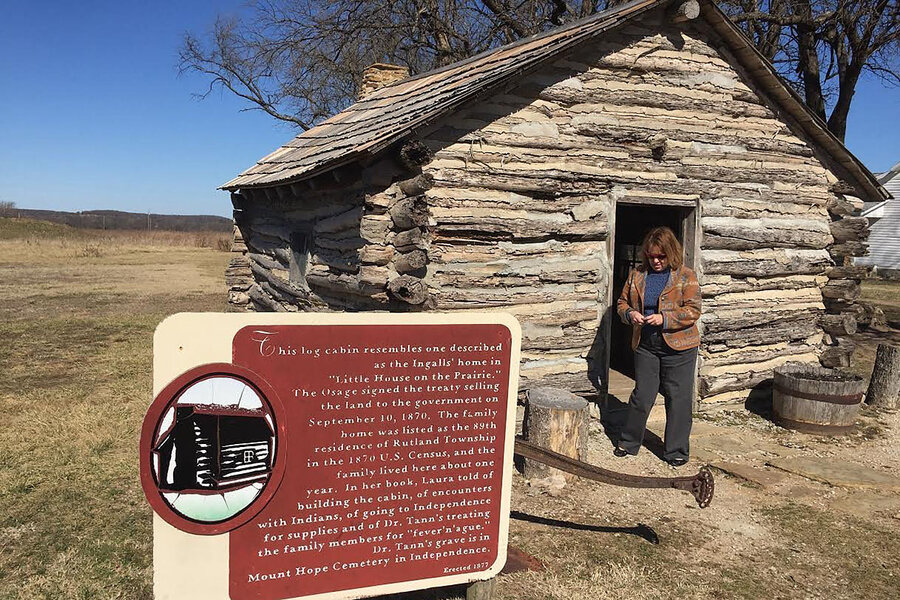 In Minnesota, Waziyatawin's daughter came home from school one afternoon shaken and deeply disturbed by that day's read-along.

The book? "Little House on the Prairie." Her mom says the then-8-year-old was upset by hearing her teacher deliver the novel's phrase, "The only good Indian is a dead Indian." When Dr. Waziyatawin, a Dakota historian with a doctorate in American history from Cornell University, petitioned the Yellow Medicine East District in 1998 to stop teaching the book in third grade, her request was rejected.

In Kansas, Laura McLemore, who was named after the Little House series' author Laura Ingalls Wilder, dedicates herself to preserving the legacy of the author, dressing up as the fictionalized Laura character to make the pioneer-era books come alive for school kids.

In Boston, when James Noonan, a research affiliate at Harvard Graduate School of Education, read the book to his 3-year-old daughter last year, he says he struggled to find a "middle path," pointing out racism and talking about the perspectives of the Native characters not included in the series. "I'm not trying to censor it. I'm trying to ask important questions about it and not let Ma's perspective speak for itself," says Dr. Noonan.

These divergent responses reflect a still-unsettled struggle over how society should deal with books – especially ones long revered as classics – that contain racism. The "Little House on the Prairie" ​series, ​which follows the fictionalized Ingalls family as they settle in Kansas, ​has for decades been a third-grade reading staple, translated into more than 40 languages a​s well as adapted ​for TV.
So begins Rebecca Asoulin's report on differing ways of dealing with how Native Americans are regarded in Laura Ingalls Wilder's classic books. You may read the entire story at the Christian Science Monitor here.