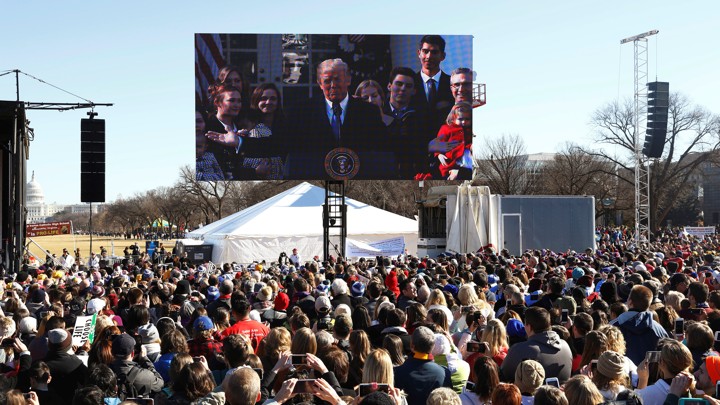 White conservative evangelicals in America are anxious people. I know because I am one.

Our sense of fear, perhaps more than any other factor, explains why evangelicals voted in such large numbers for Donald Trump in 2016 and continue to support his presidency.

The Pulitzer Prize-winning novelist and essayist Marilynne Robinson once wrote, "Fear is not a Christian habit of mind." The great poet of the Jersey shore, Bruce Springsteen, sings, "Fear's a dangerous thing. It can turn your heart black you can trust. It can take a God-filled soul, and turn it to devils and dust."
So begins my friend historian John Fea's brief history of white evangelicals and fear. It is based in large part on his new book, Believe Me. You may read the rest of this Atlantic piece by him here.