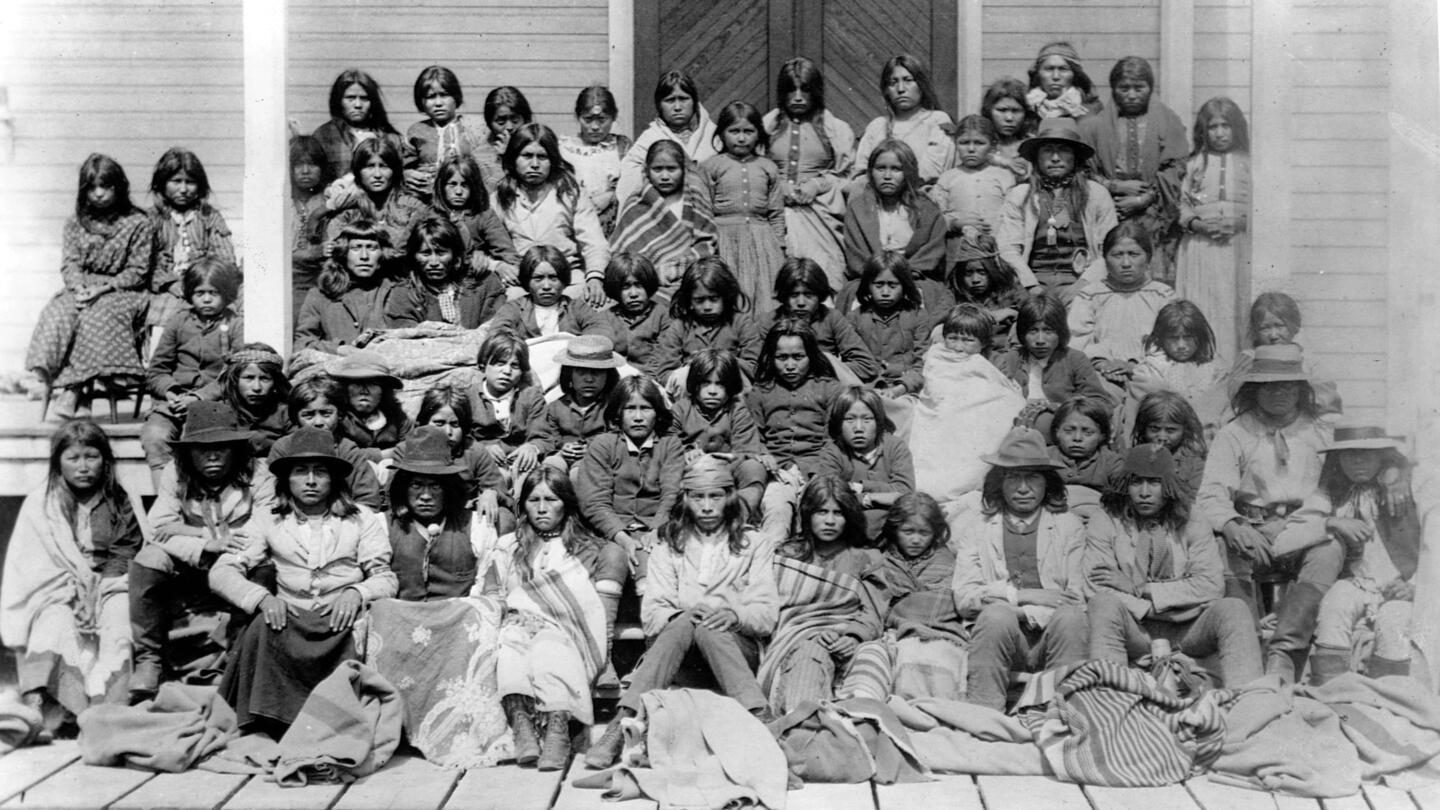 In 1879, U.S. cavalry captain Richard Henry Pratt opened a boarding school in Carlisle, Pennsylvania. But it wasn't the kind of boarding school that rich parents send their children to. Rather, the Carlisle Indian Industrial School was a government-backed institution that forcibly separated Native American children from their parents in order to, as Pratt put it, "kill the Indian in him, and save the man."

Over the next several decades, Carlisle served as a model for nearly 150 such schools that opened around the country. Like the 1887 Dawes Act that reallotted Native American land, or the Bureau of Indian Affairs' 1902 "haircut order"specifying that men with long hair couldn't receive rations, Native American boarding schools were a method of forced assimilation. The end goal of these measures was to make Native people more like the white Anglo-Americans who had taken over their land.
So begins Becky Little's concise historical reminder at History.com of Indian Boarding Schools. You may read her entire post here.